THIS IS SOME OF KEVIN'S
AMULET CREATIONS
EACH PEICE IS ORIGINAL AND CUSTOM MADE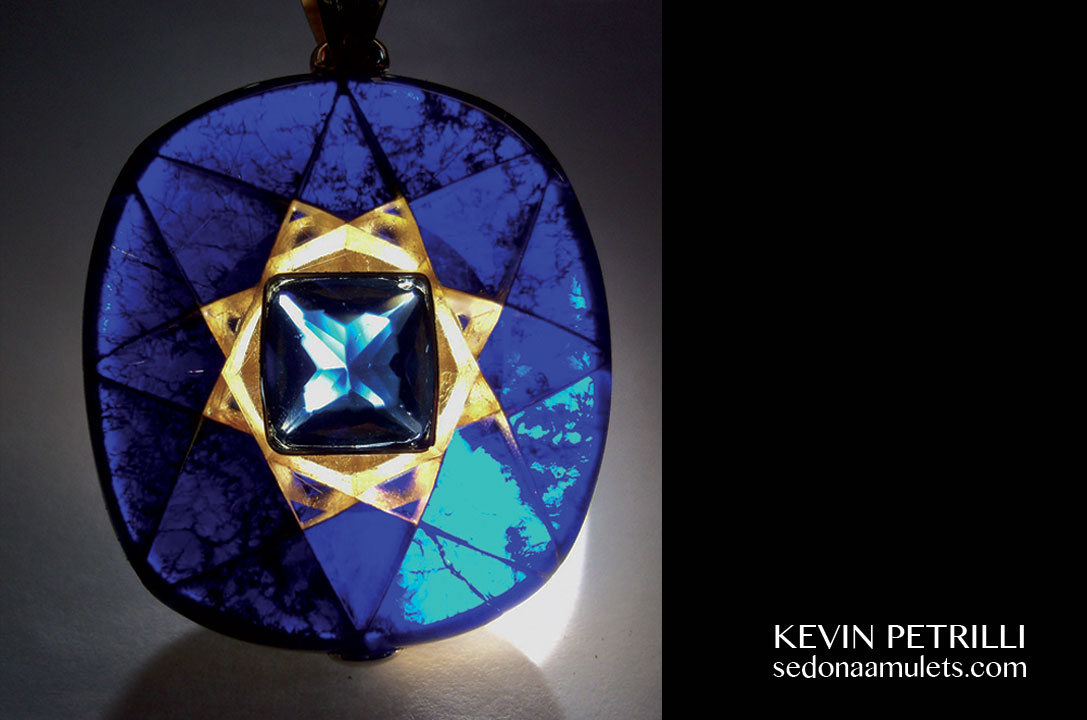 Blue Ray Star Light
It opens and clears the third eye and crown centers. Its a stone of inner sight for the development of ones psychic abilities.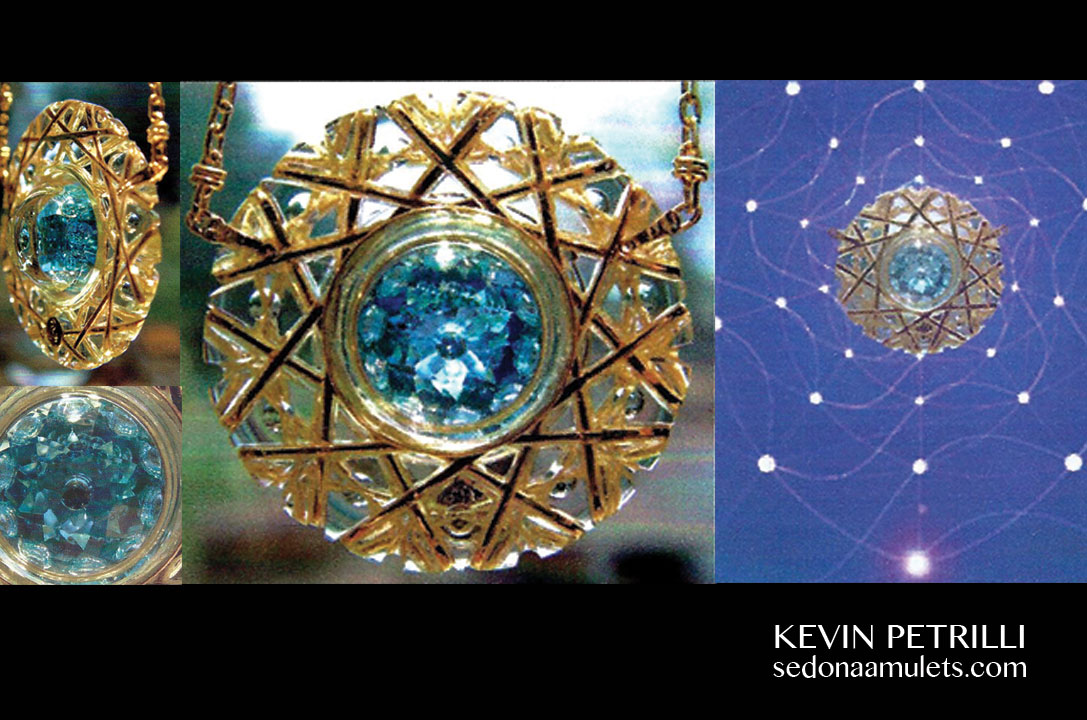 Dream Catcher
The Dream Catcher is a woven physical matrix, with specific geometrical form, composition, harmony of numbers, colors and intent. It is a three dimensional geometrical Mandala, created to attract to the wearer only those forces, thoughts, ideas, visions, and knowledge to which they are attuned.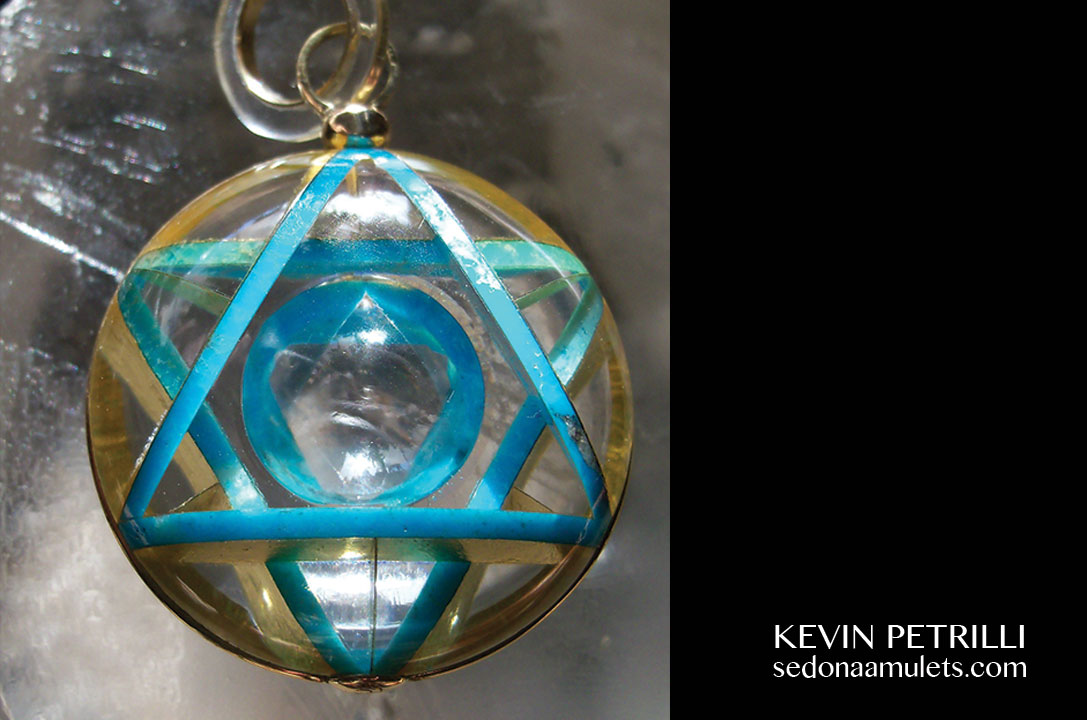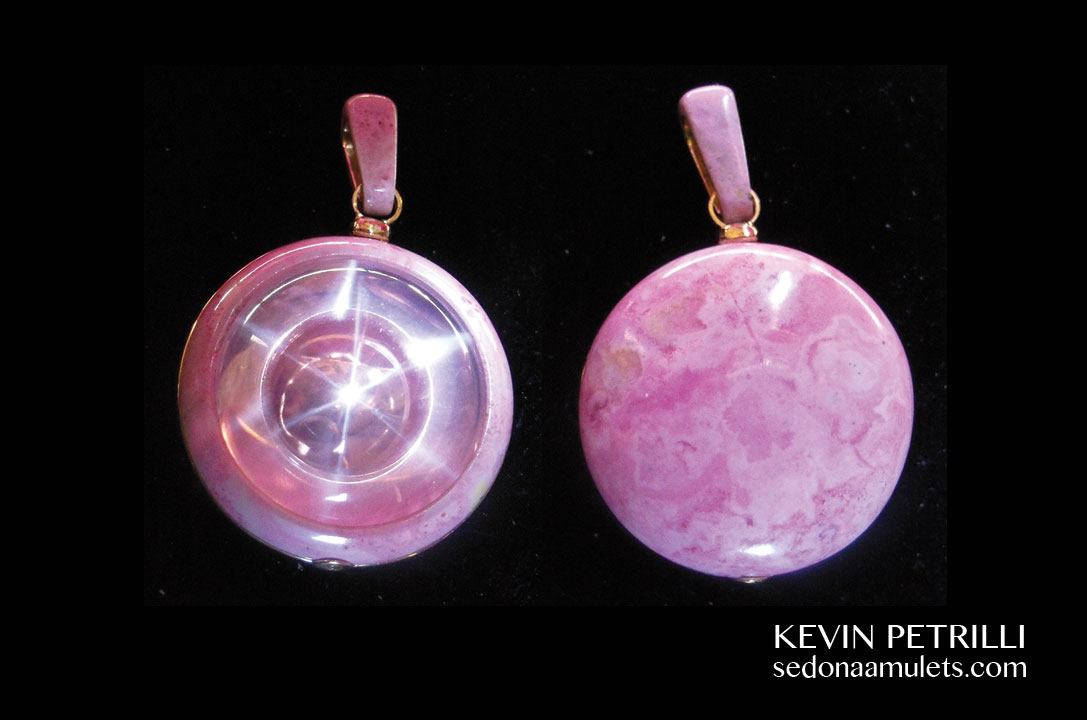 Star Rose Quartz
Star Rose Quartz backed in polished White Gold and set into a hollowed out Rodonite Disk.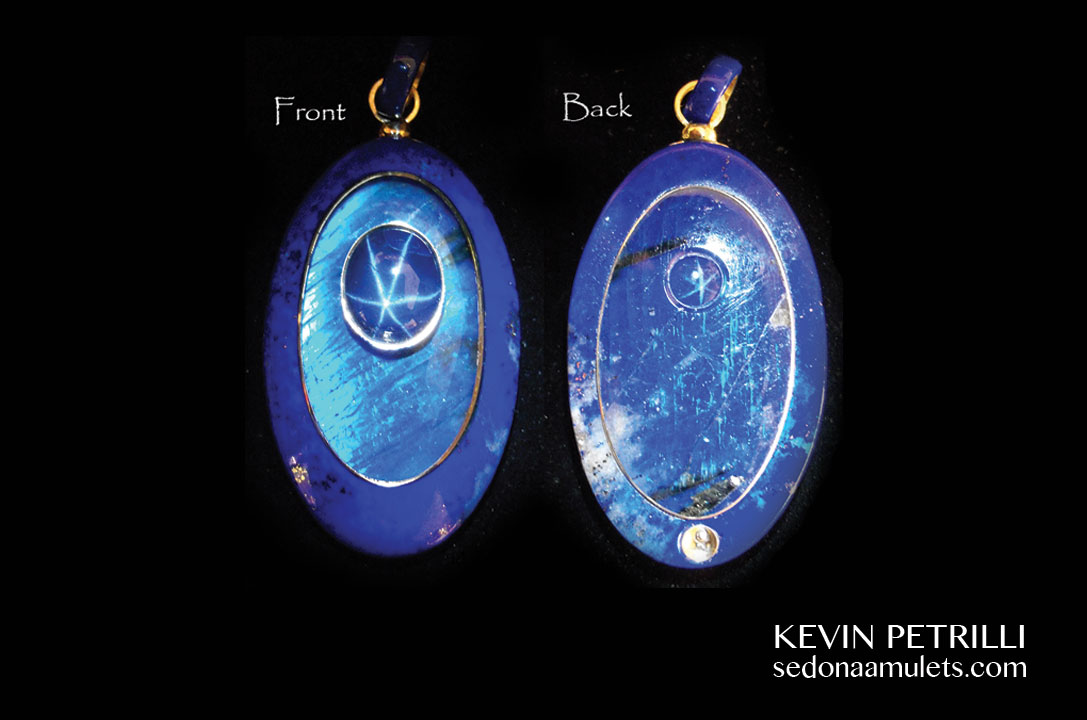 Blue Star Sapphire
Blue Star Sapphire set in the center and ringed with Lapis with a Blue Star Quartz set in the back and all set in 18K yellow Gold.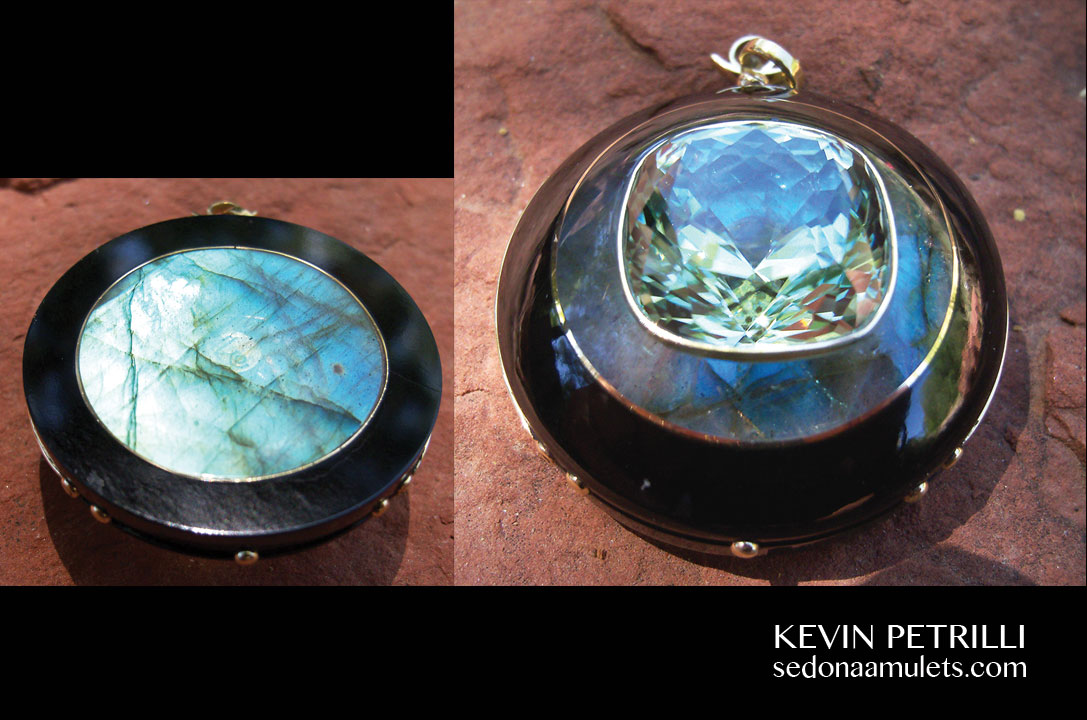 Mint Green Tourmaline
The center stone is a rare 23ct Cushion Cut Mint Green Tourmaline which is set down into the C-axes of a cut lens of Rutilated Quartz which overlays a thin translucent layer of mint green Spectrolite with my seal showing through the back and set in a ring of Black Jade and 18K Gold.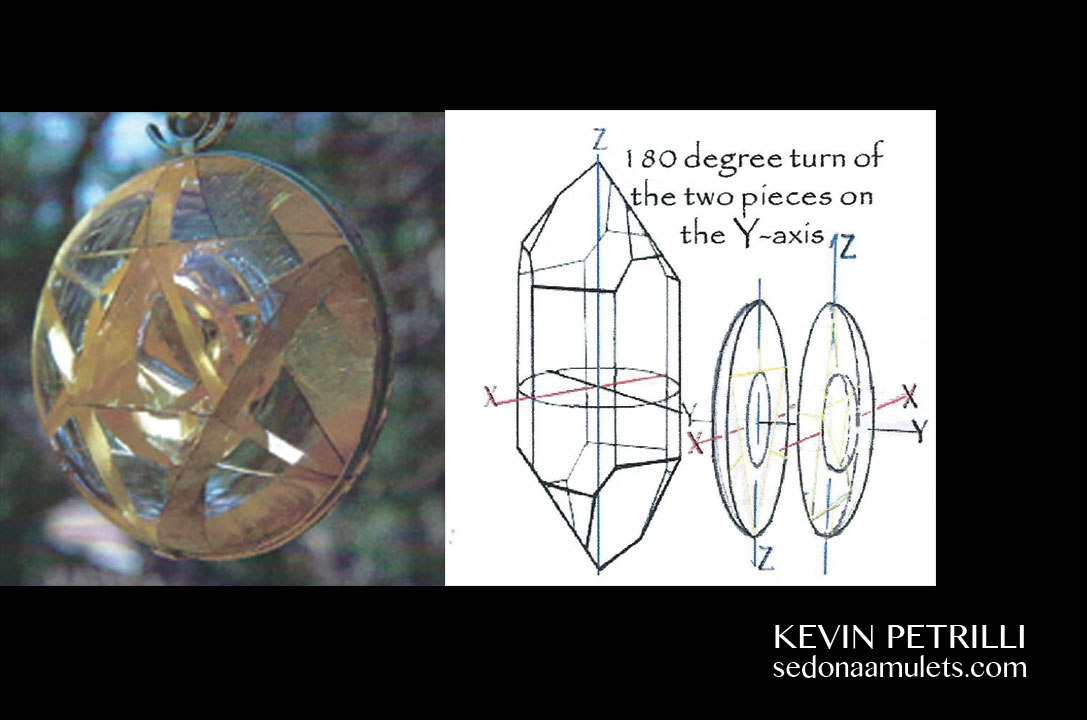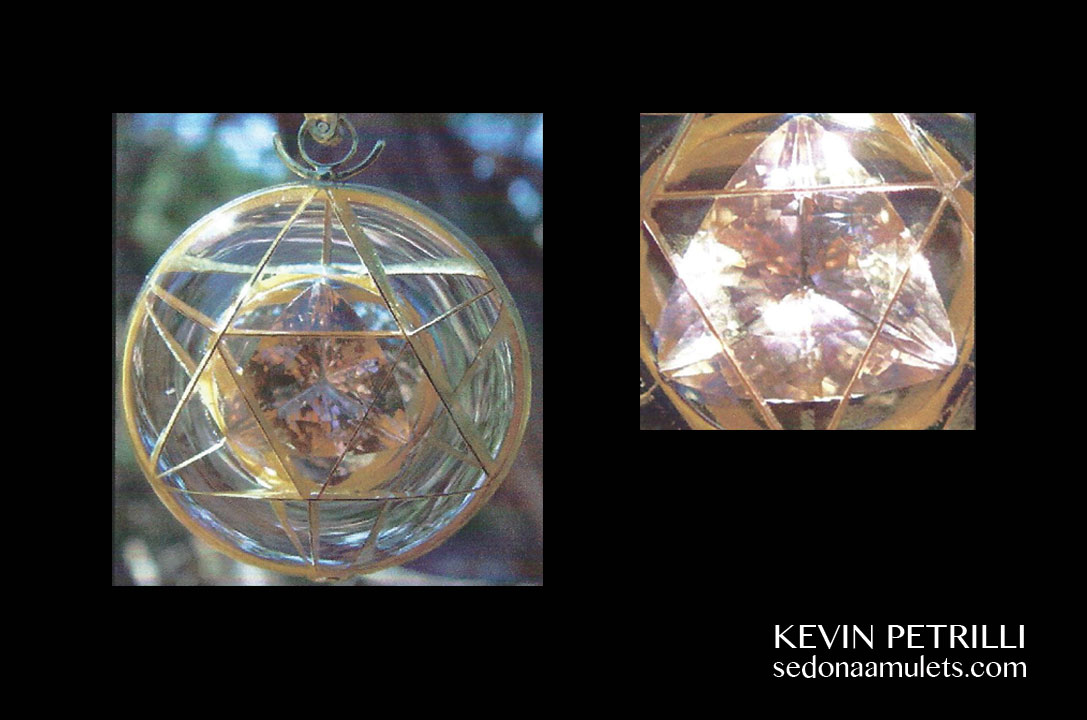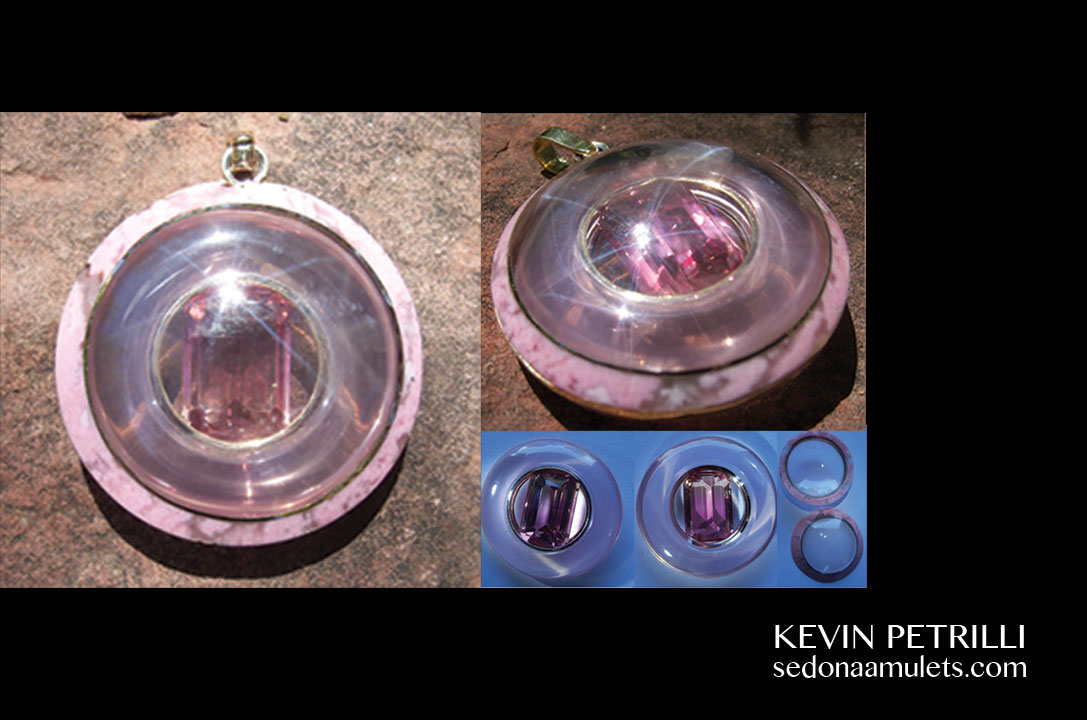 Tri-Colored Peach/Pink/Purple Tourmaline
11.23ct Tri-Colored Peach/Pink/Purple Tourmaline and set by gold bands in the center of a Star Rose Quartz ring and sealed between two large clear Star Rose Quartz Lenz and trimmed in Rodonite and Gold.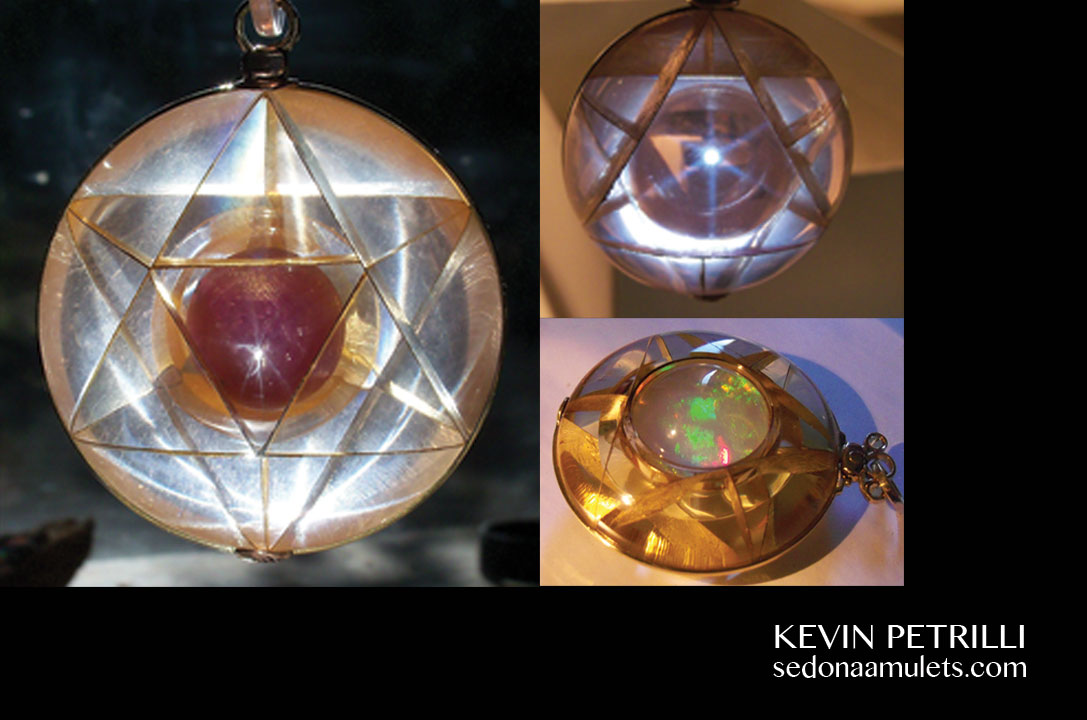 Merkabas With Inside Jem
Left: 15ct Star Ruby inside a Clear Pink Star Rose Quartz Merkaba.
Upper Right: Star Rose Quartz Merkaba.
Lower Right: 22ct Ethiopian Opal under Star Quartz and set into a large Citrine Merkaba.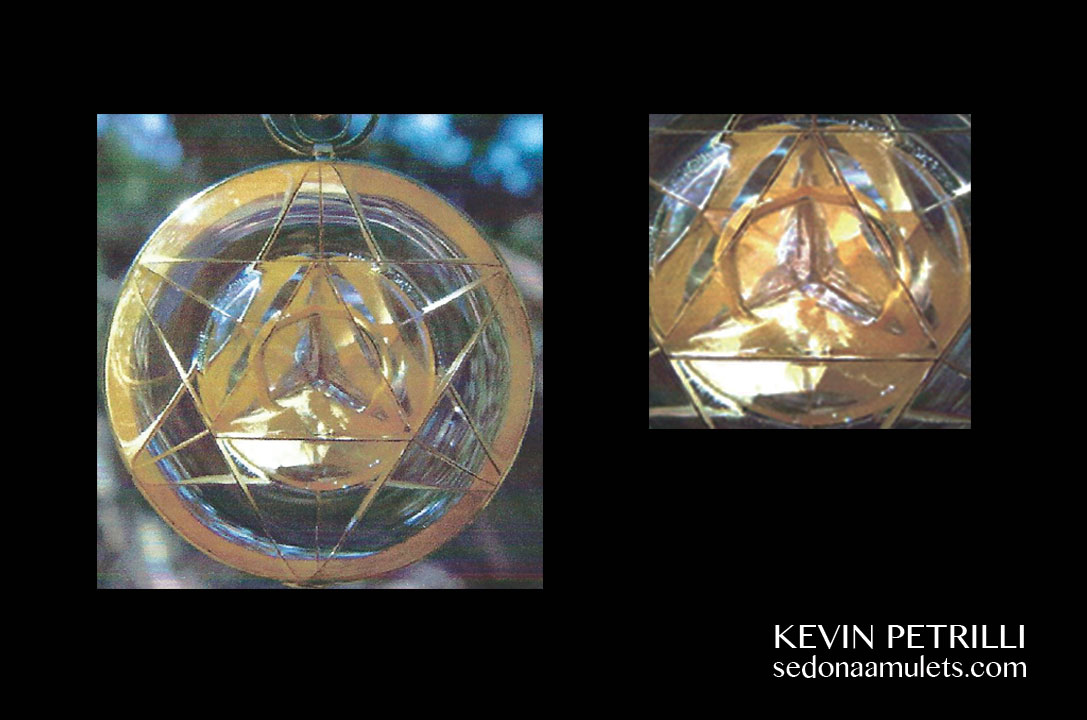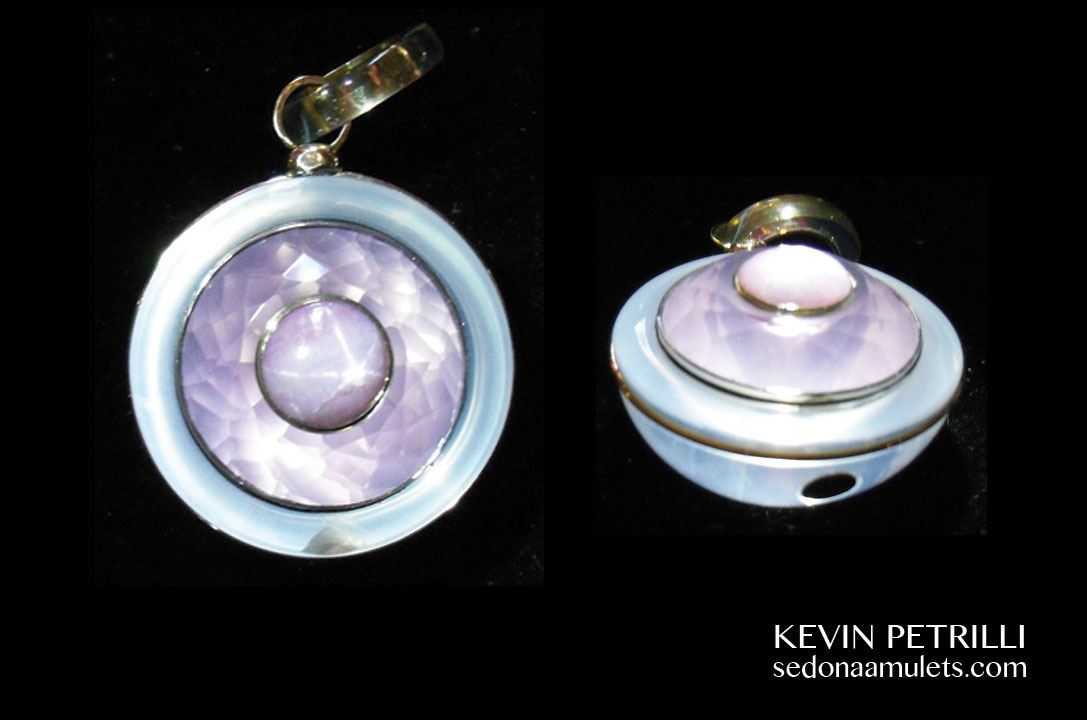 Pink Star Ruby
12ct Pink Star Ruby set into a 30ct faceted Star Rose Quartz and set inside a Star Quartz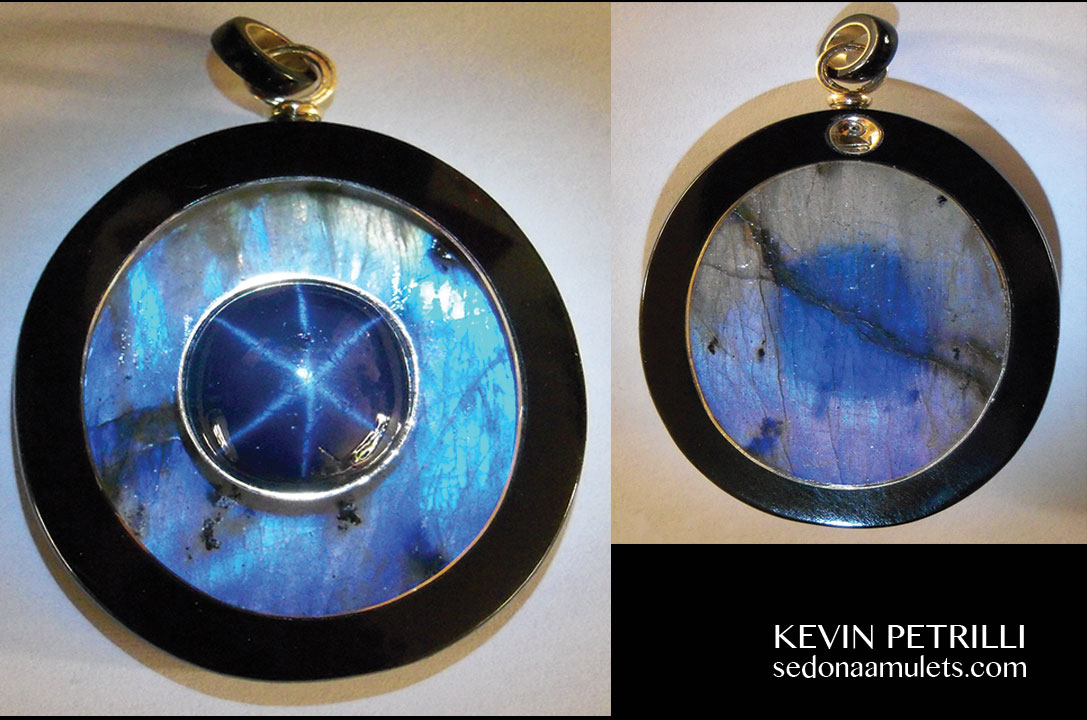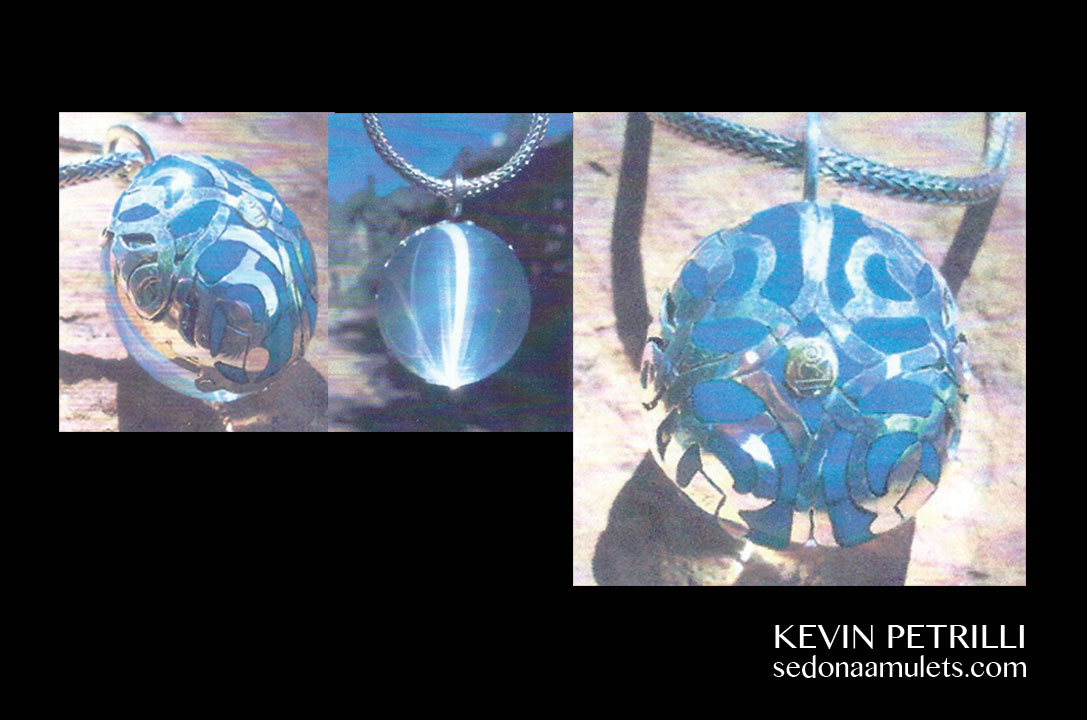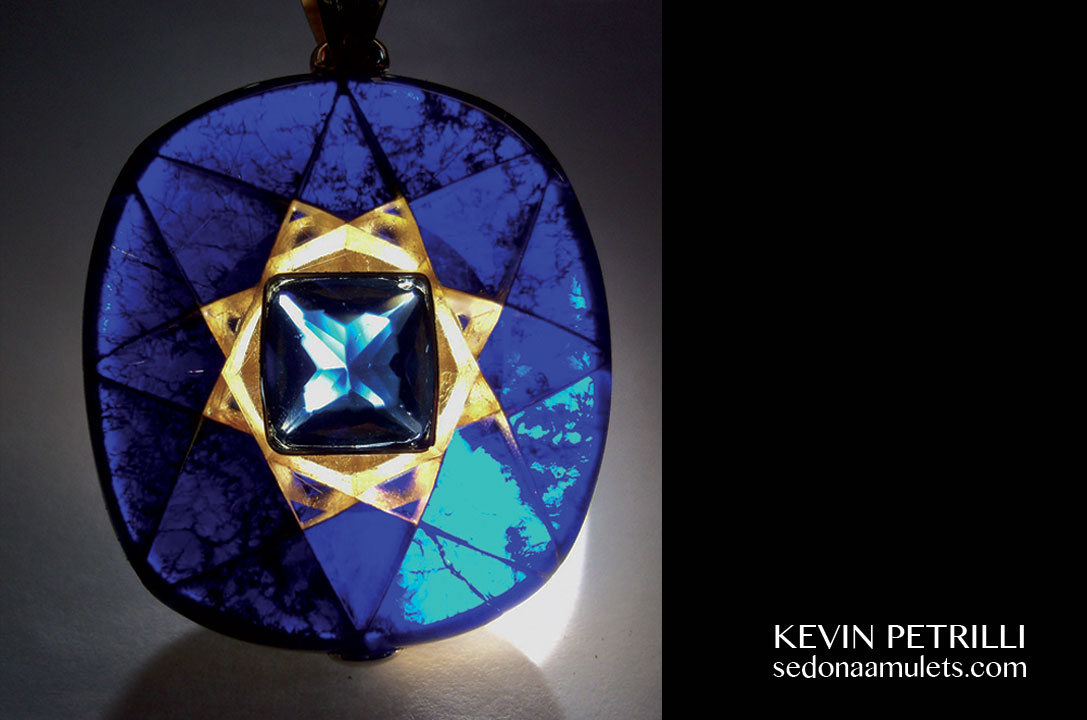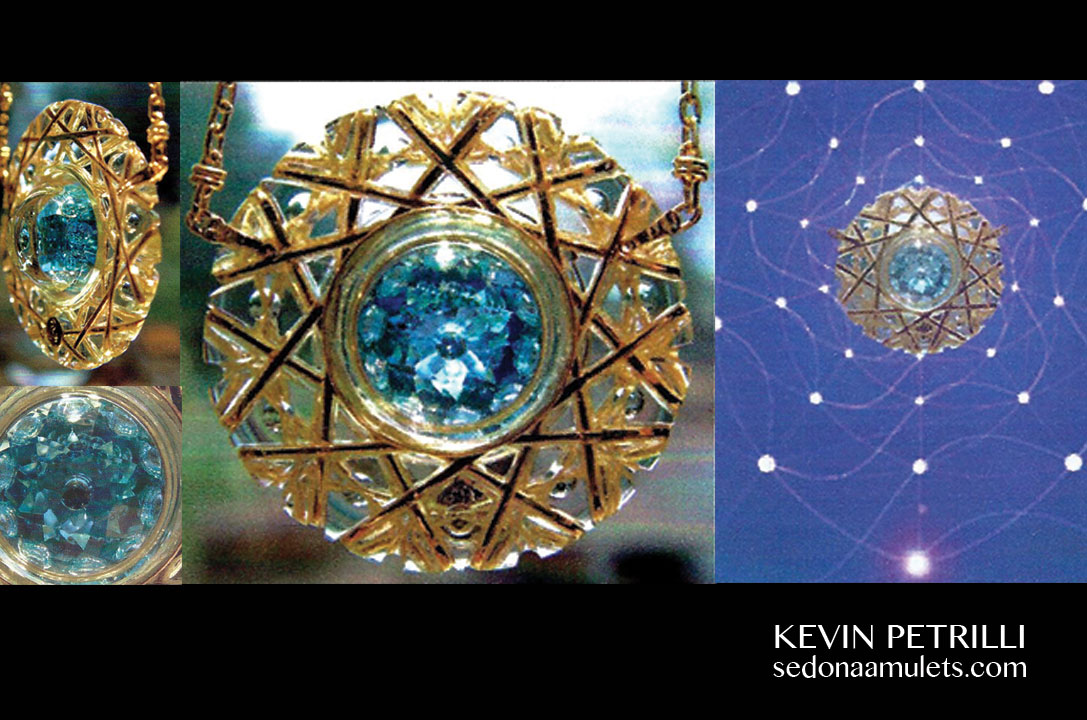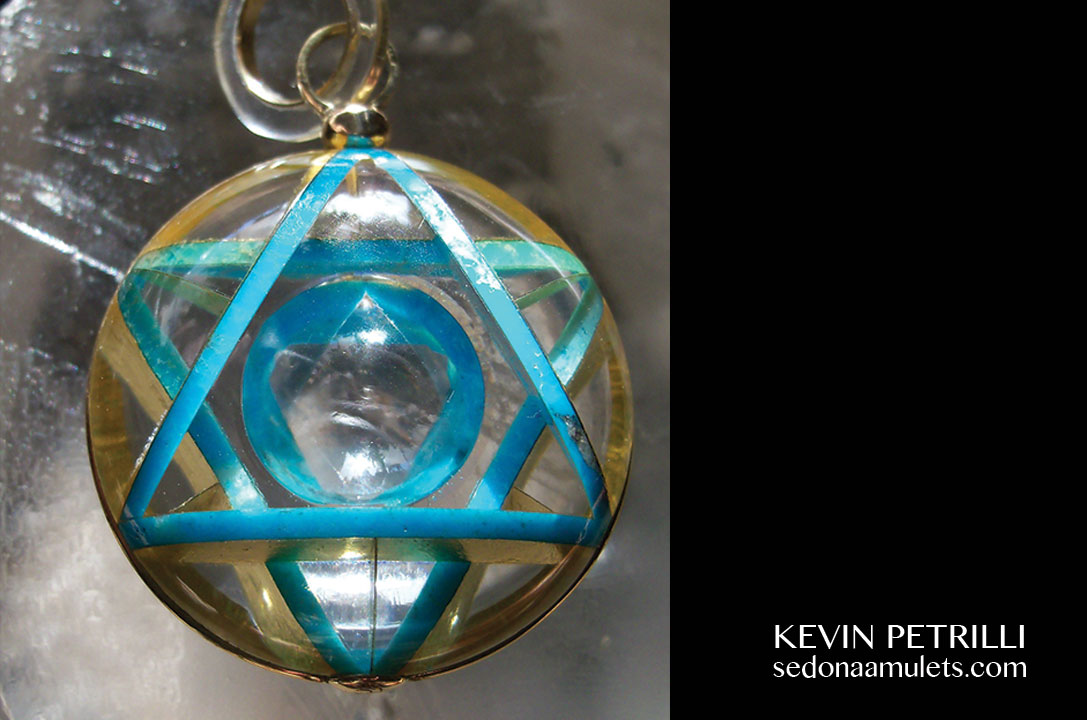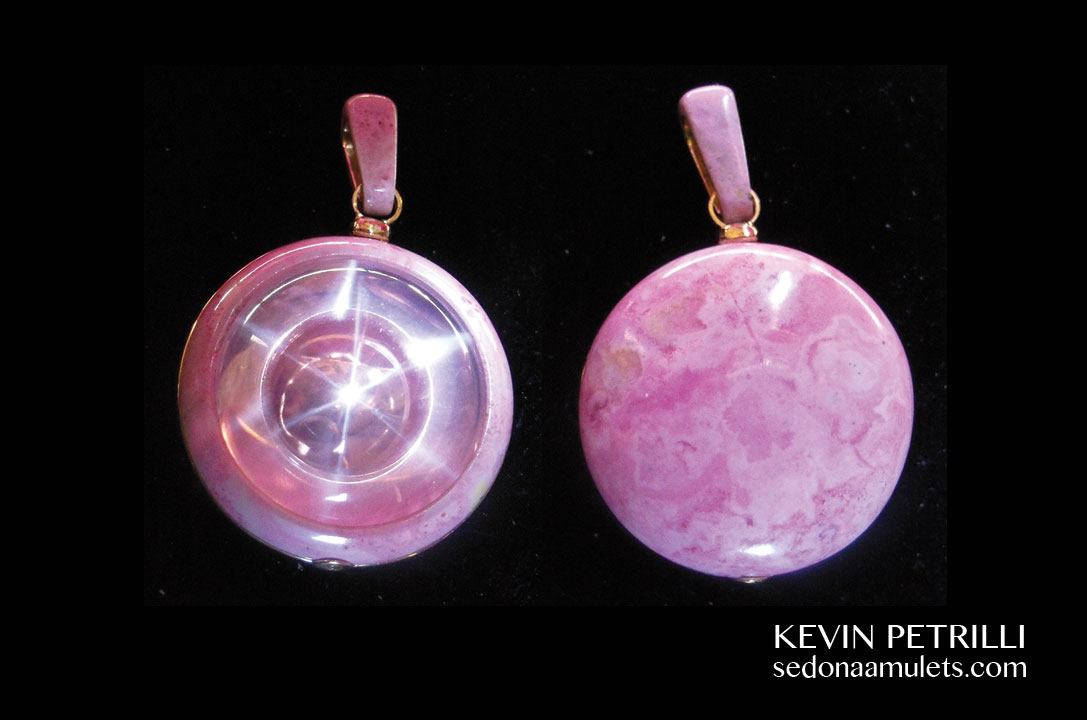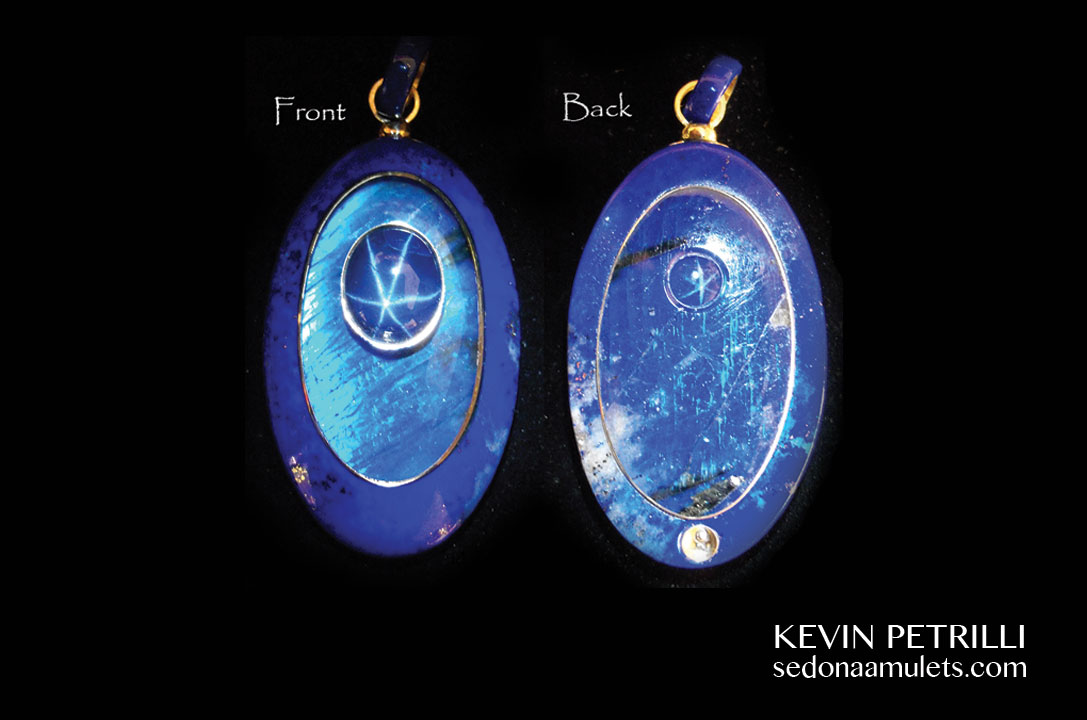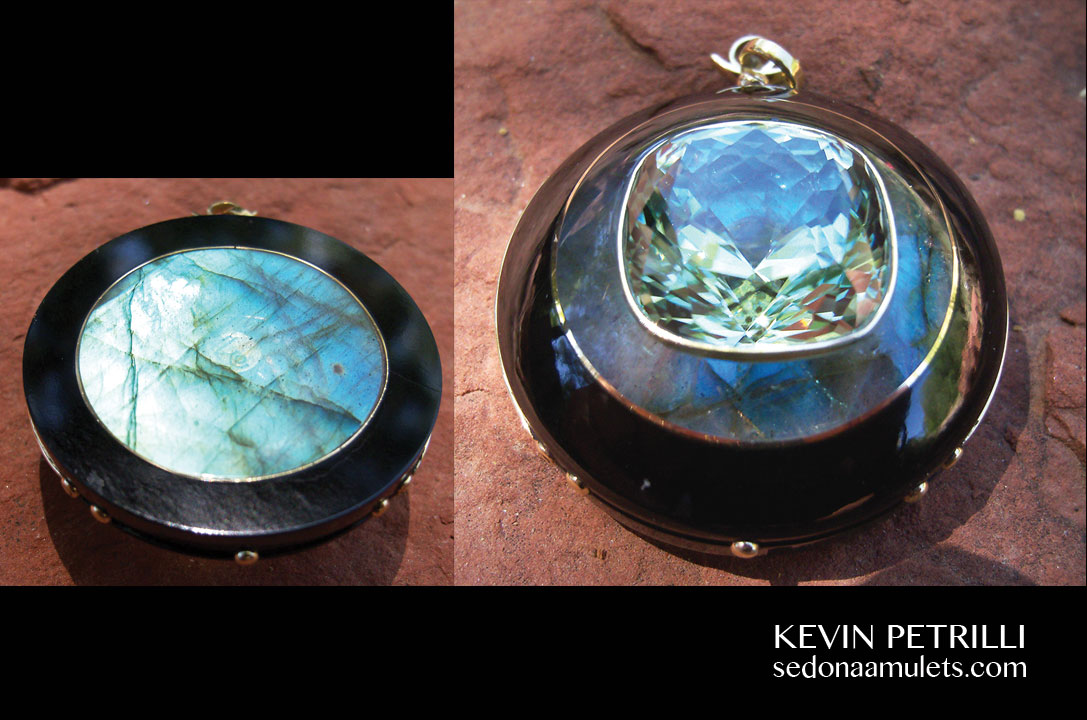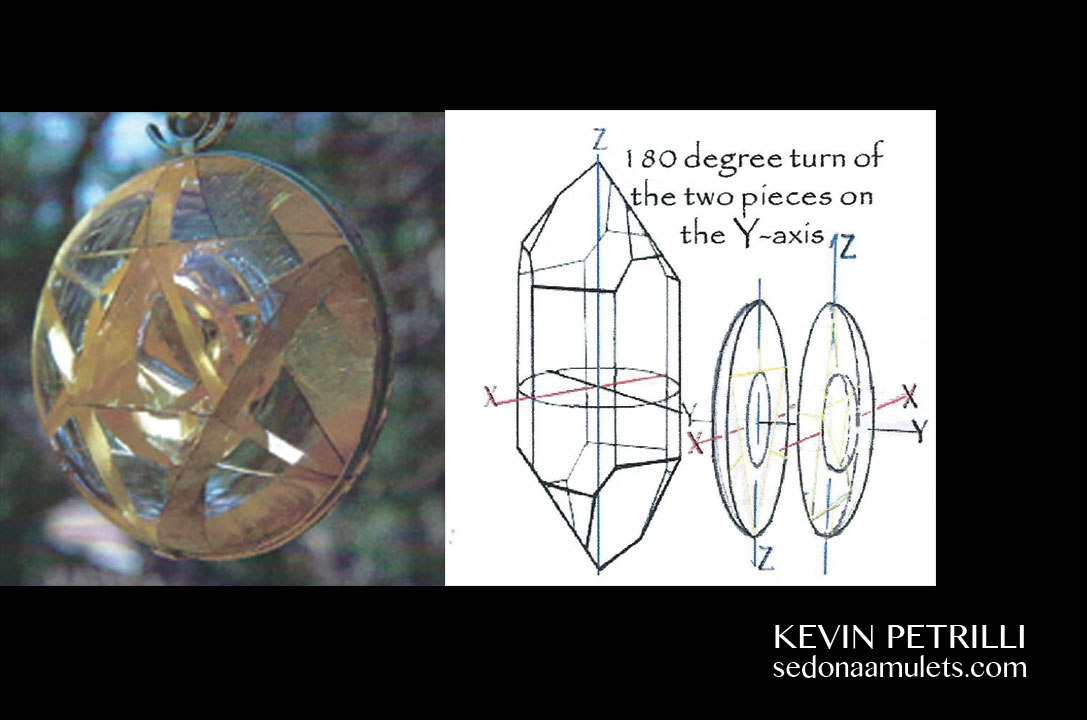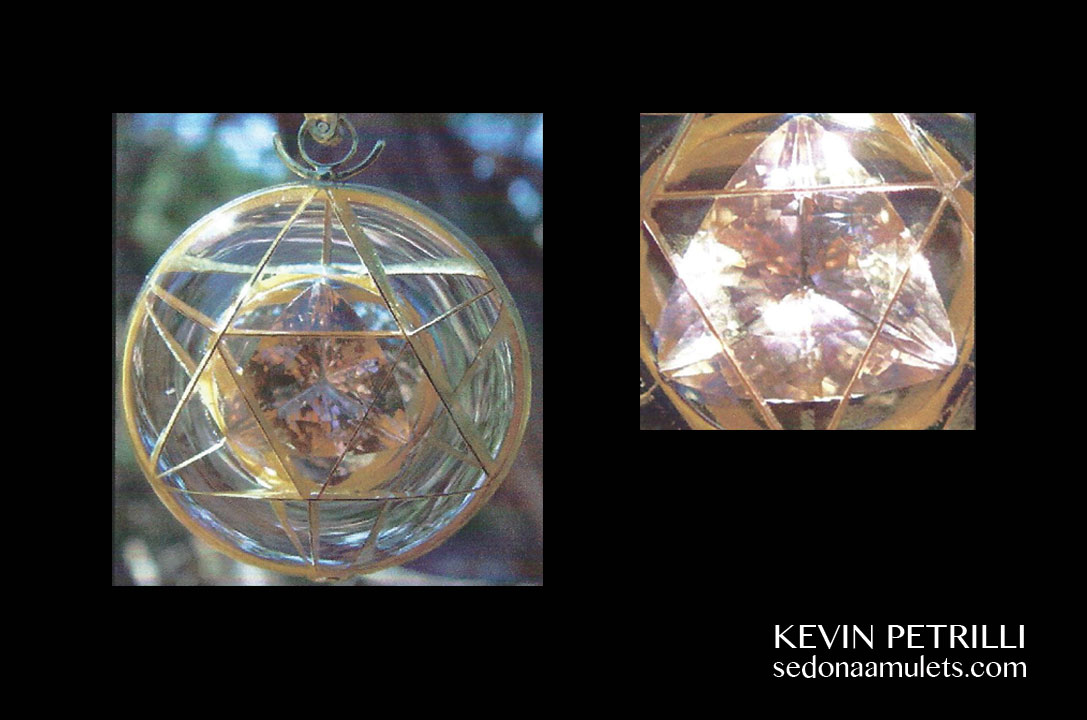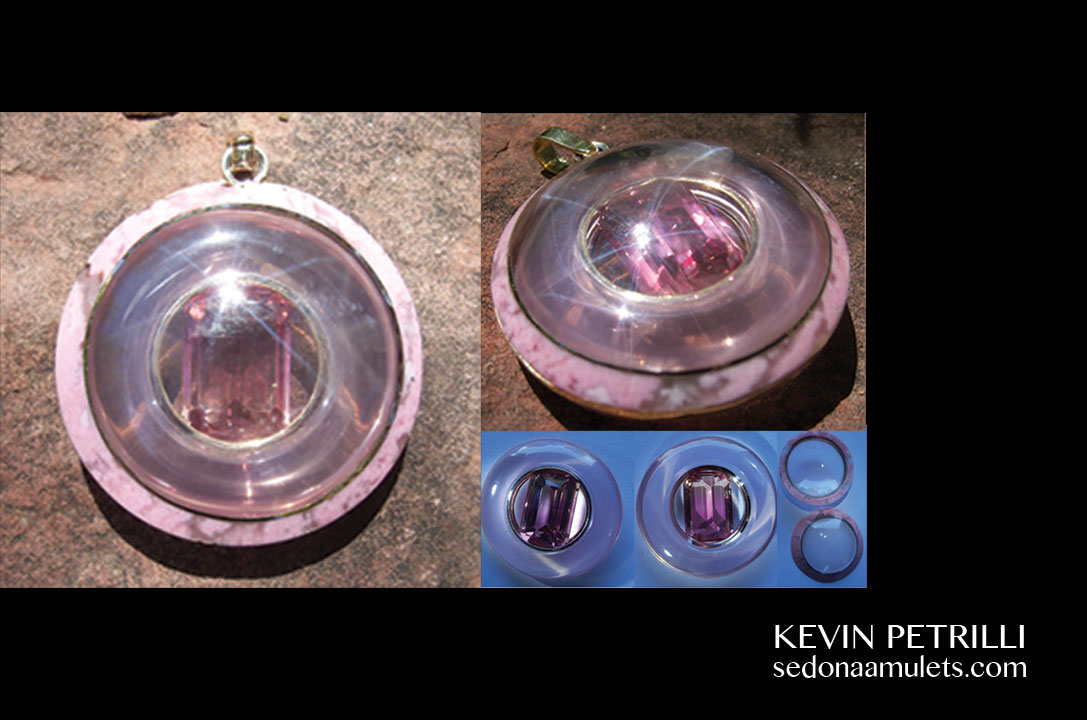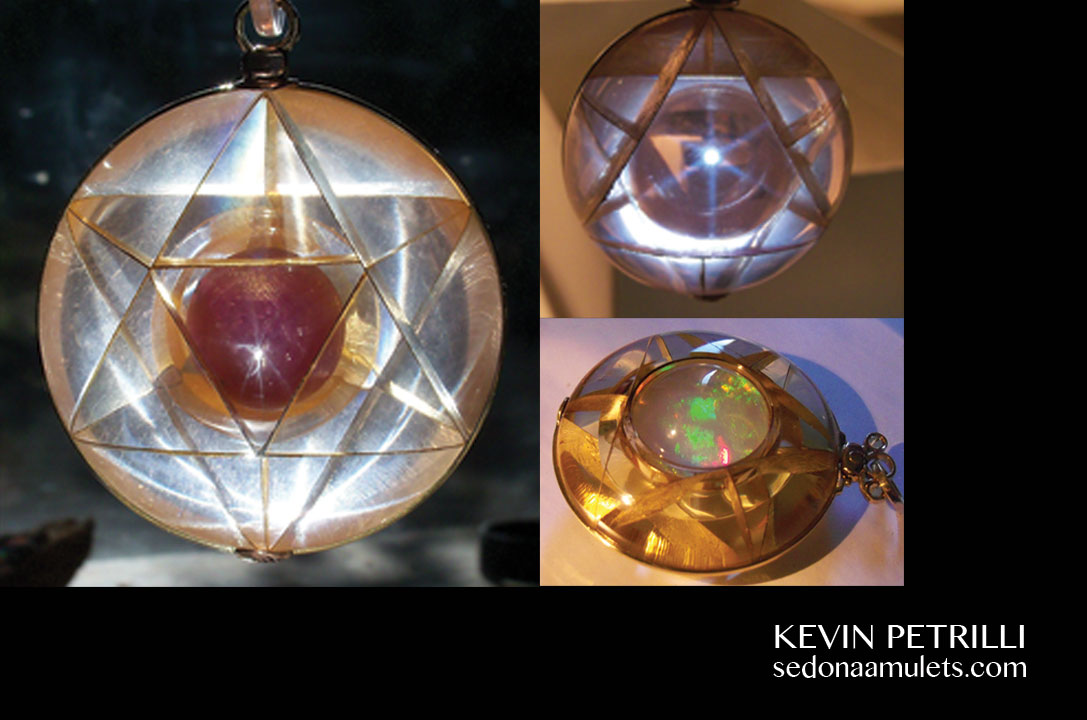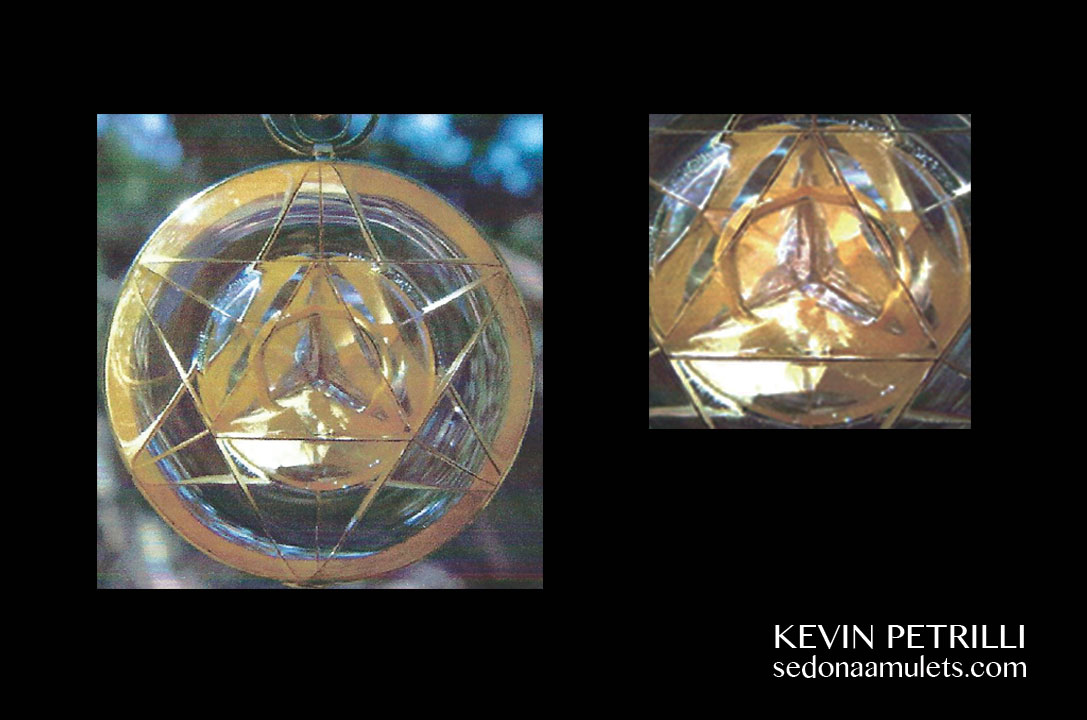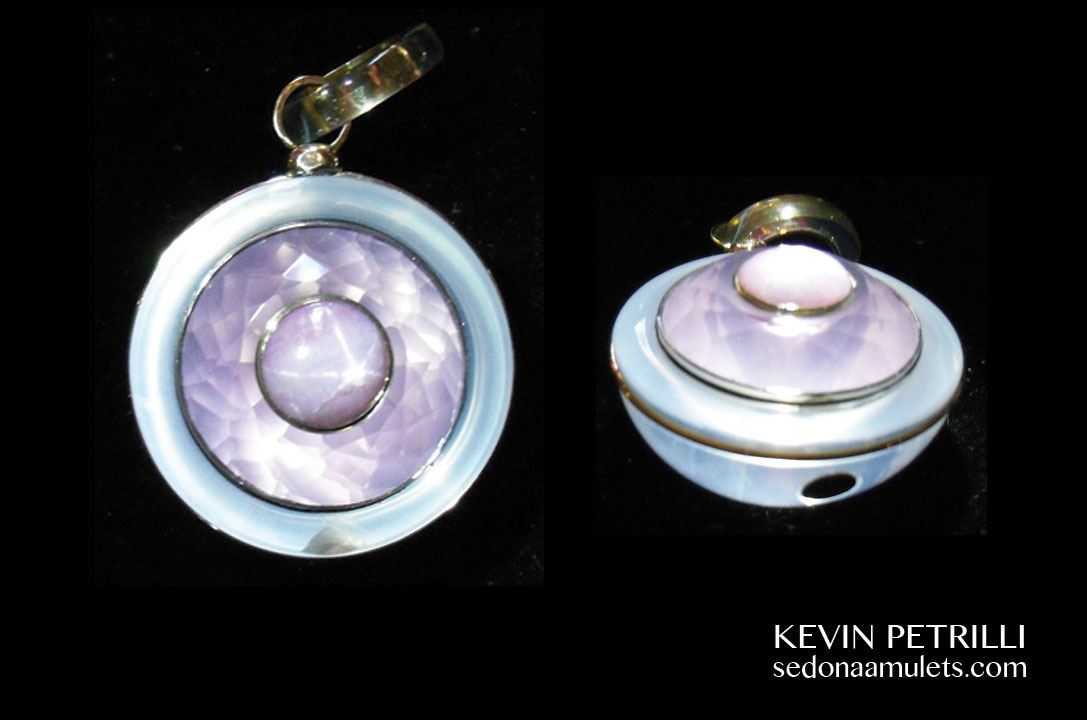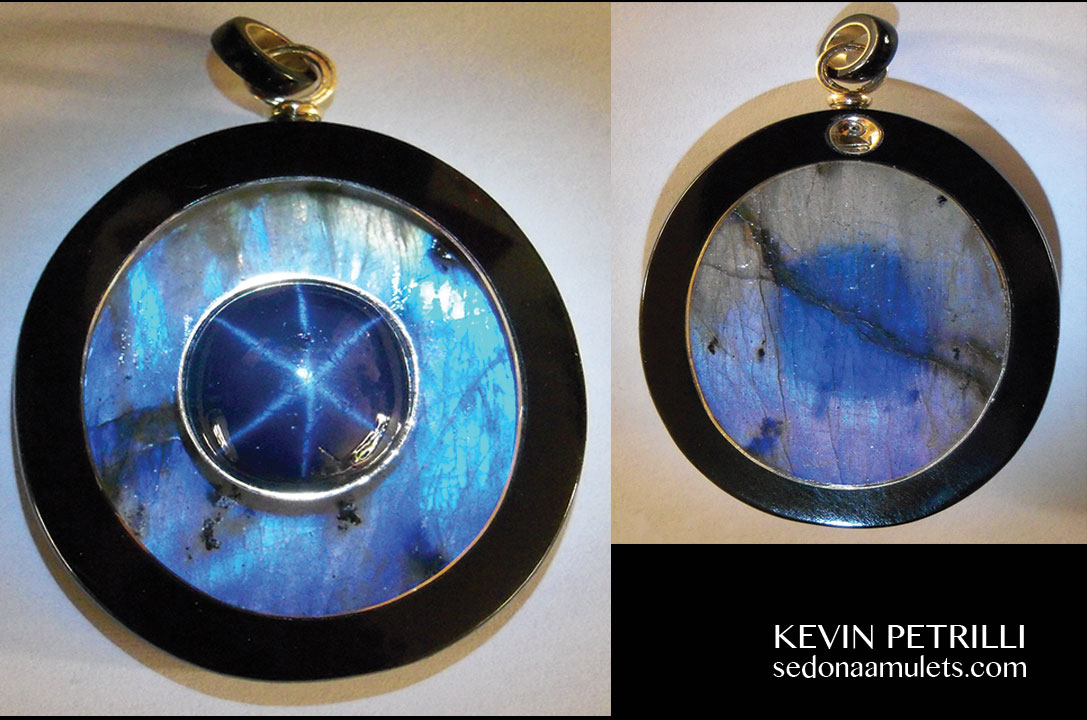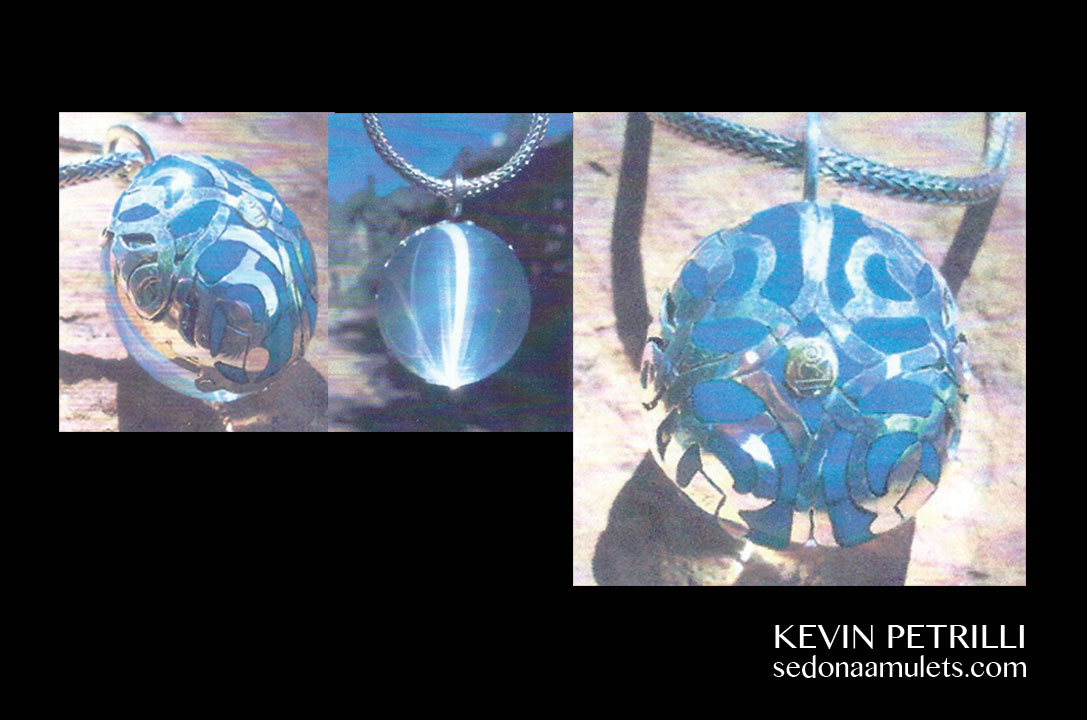 For Inquiries And Custom Orders Please Contact Us.
CHECK OUT KEVIN'S
ONLINE SHOP